THE ALL A'S PLUMBING STORY  
All A's Plumbing is a family owned and operated business for over 20 years. We are a New Jersey master licensed, insured, and bonded plumbing and heating company for all residential and commercial needs. As the years go on we are continuously committed to superior quality and excellence with a positive workmanship and a passion for the industry. Our dedication to our customers is unparalleled in the plumbing industry.
We are happy to offer a wide variety of plumbing, heating, new construction, and repair services as well as maintenance and a 24/7 emergency line with 24-hour service. We always provide state of the art equipment and are proud to say we are "affordable".
We guarantee your 100% satisfaction, always!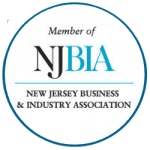 Charitable Partners:

All A's is proud to donate their services to the following local businesses
Randolph Fire Department
Local School Systems and Colleges
Youth Leagues
Let our expert team at All A's Plumbing help you with your plumbing, heating, water heaters, boilers, oil to gas conversions, construction repairs, maintenance, 24/7 emergency service, and financing needs.
You can rest assured that our team will be courteous and friendly and the service you will receive will be impeccable. Feel free to contact us by phone, email or simply click on our contact form to learn more. One of our plumbing and heating representatives will get back to you quickly. We look forward to helping you.
For All of Your EMERGENCY SERVICE Plumbing Needs, Contact Us
QUICK AND RELIABLE 
*
SERVING YOU PEACE OF MIND