This article is for homeowners thinking about upgrading their HVAC systems or installing them for the first time. It gives a brief description of 6 modern HVAC systems and how they work so that one can choose for themselves.
Most modern homes have a Heating, Ventilation, and Air Conditioning (HVAC) unit because it helps control the home temperature. However, installing a new HVAC system or replacing it is easier said than done.
Most first-time buyers find it hard to choose the perfect air conditioning system because of the several options out there. If you are one of those people unable to decide which is best for you, sit back, relax and continue to read this article, "6 Air Conditioning Systems for Your Home".
Types of Air Conditioning Systems
1. Hybrid Air Conditionar
A hybrid air conditioning system allows you to choose between two energy sources. Some allow you to run the air conditioner using either electricity or gas, while others make you choose between solar power and electricity from the grid. The power options allow you to conserve energy.
This air conditioner works by pulling heat from your house in the summer and moving it outside. In the winter, the system gets heat from outside and moves it indoors.
2. Central Air Conditioning
The central air conditioner is very popular with large institutions and organizations. The system uses a series of supply ducts and return registers to move air throughout the system.
The central air conditioner moves cool air through a system of ducts and registers. After the cool air is warmed, it moves back to the air conditioning system, where it is once again cooled, and the cycle repeats.
3. Window Unit
A window air conditioner is usually installed in an open window. This type of unit is preferred if you want to cool a specific room in your house.
There are two main components in a window air conditioner that do most of the work: blower and cooling coil. When you turn on the air conditioner, the hot air in the room is sucked into the blower's system and cooled by the cooling coil. After that, it's blown back into the room.
4. Ductless Mini-Split System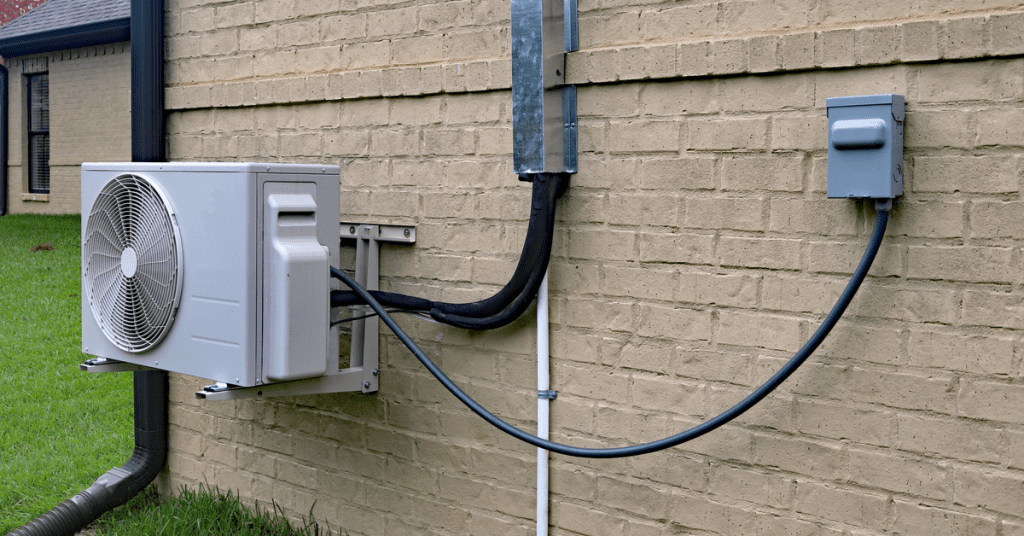 The ductless mini-split air conditioning system is appropriate for a home designed to be more energy-efficient. This system has an outdoor condenser or compressor and inside air handlers to control different rooms' temperature levels.
This unit is called a mini-split because it has numerous (usually four) indoor units that suck in the warm air and pass them through cold evaporator coils for cooling. There is one outdoor condenser that can be stored on the ceiling; its work is to get rid of the excess warm air.
5. Portable Unit
A portable air conditioner is usually installed next to the window because it has a hose system that needs to pump hot air out of the room.
This system is suitable for cooling one room. It works by sucking in all warm air into the system, cooling it, and sending it back to the room. The excess warm air is pumped outside through the hose.
6. Geothermal Energy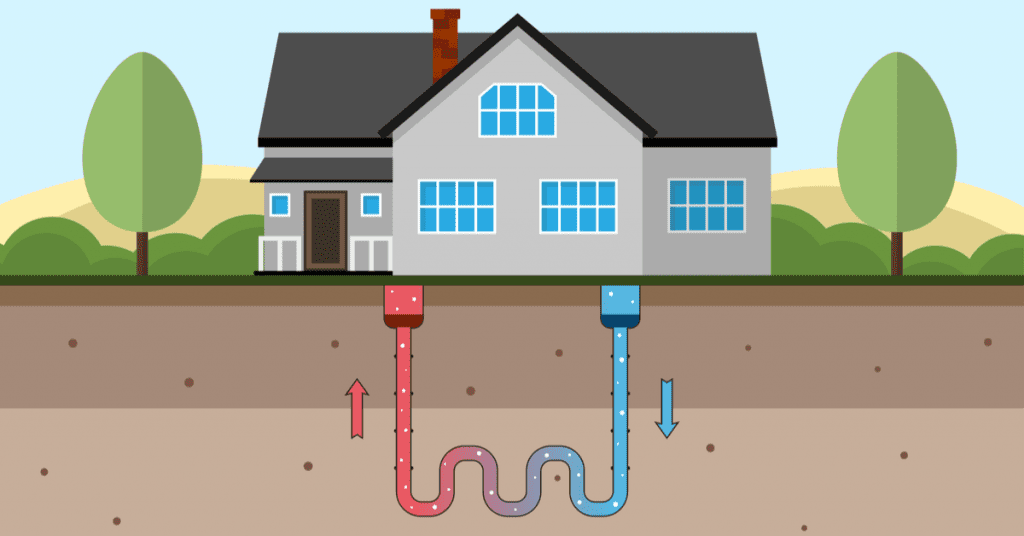 A geothermal air conditioning system uses the ground temperature to cool and warm air.
When it's hot, the system sends the warm air to the ground through geothermal loops; it's how the system cools your home. When it's cold, the system transfers heat from the ground into your home.
In conclusion, the above air conditioning systems are some of the most common and reliable HVAC units for any home. If you want a system that will cool the entire house, you can choose a hybrid, central, geothermal, or ductless mini-split air conditioner. Alternatively, if you want to cool one room, you can install a portable or window air conditioning system.
Now To Decide?
If you would like to learn more about which of the "6 Air Conditioning Systems for Your Home" are best suited for you, get in touch with All A's Plumbing LLC.
With spring approaching and as summer will be here before you know it, do not be left in the heat. Decide now, and let us put you on our schedule.
Our plumbing and heating office is located in Randolph, NJ. We service Morris County, Sussex County, Essex County and the other surrounding counties.