Water Leak Inside a Wall: Signs and Water Leakage in Wall Solution
Do you suspect a water leak inside your walls? There are a few key signs to look for that can alert you to a leak, and if you suspect one, you must act fast. Left alone, leaks can lead to moisture damage, expensive water bills, mold growth, and more.
That's why we've put together this simple guide. Keep reading to discover how to find a water leak inside a wall and learn which steps to stop it.
How to Find a Water Leak Inside a Wall: The Signs
Several factors can cause a water leak in your walls. Common reasons include damaged pipes, corrosion, frozen or burst pipes, and outside forces causing damage to your system. When you suspect water leakage in a wall, solutions and signs include the following.
Puddles and Wet Floors
Wet floors or wet carpeting are one of the telltale signs of a water leak behind walls in the home.
Rule out any other potential sources of water first. For instance, some people may notice a water leak in a wall when it rains. Puddles can come from nearby appliances, but they may also be due to a leak in the wall.
Check for puddles near the wall and touch the surface to see if it feels wet or weak.
Discoloration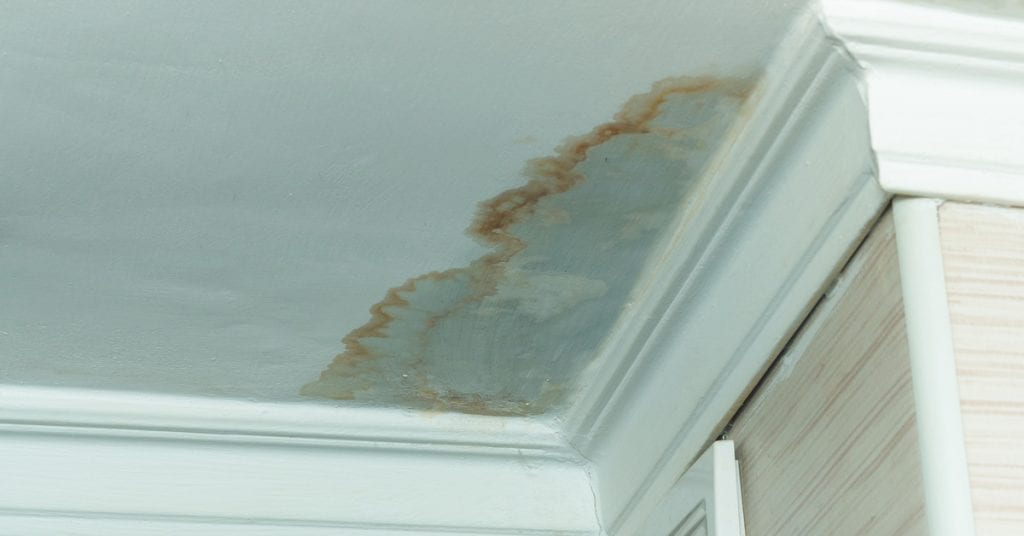 Check your ceiling, wall, and floor. You may notice some discoloration on the surface.
Spots or stains on the wall may get bigger, and this is one warning sign you have a hidden leak.
Also, texture changes are one of the more obvious signs of a water leak behind walls. Paint or wallpaper might begin to peel or bubble. This is usually the result of the sheetrock absorbing too much water.
Changes in wall texture are one of the most common signs of a plumbing problem.
Mold
Do you notice mold growth on the walls or baseboards? This is usually a sign the leak has been going on for some time, and mold and mildew have started to grow.
Mold can be tough on individuals with allergies or asthma and can cause some health effects. That's why it's important to take the right precautions when dealing with mold.
Musty Smells
Sometimes, you may notice a musty smell if you have a leak. If you don't see discoloration or obvious signs of mold, your nose can tell you if something seems off.
Thicker drywall doesn't always show obvious signs of a leak. If you don't see visible signs, check for musty smells and look at your water bill to see if it's higher than usual. You may also hear dripping sounds in the wall.
The Next Steps to Take
Once you suspect a leak, turn off any devices in the home that use water. Find your water meter and write down the number.
After about three hours, write down the number again. If the number went up without using any water in the home, you know you have a leak.
If so, it's time to call for a professional plumbing service.
Stop That Water Leak
Using our guide and the signs outlined above, you now know how to spot a water leak in the wall. The next step is to call a plumber to repair your plumbing and stop that leak from doing more damage.
You can rely on All A's Plumbing & Heating for your New Jersey plumbing and heating needs. Send us a message using our secure online form or give us a call today! We will have a water leakage in wall solution.