What Is The Plumbing System?
The home plumbing system in your new house is made up of multiple water networks of pipes, valves, and faucets throughout your home. New homeowners especially need to know how their plumbing system functions. And although you may be able to fix fundamental plumbing problems, intricate repairs should be left to a licensed professional.
Here are a few things you need to know about your house plumbing system.
Shut Off Valves
Most residential plumbing systems have individual shut-off valves, and every part of your house plumbing system should have its own, separate shut-off valve. Aside from the main valve, shutting off sections of your plumbing system will be helpful if repairs are needed.
These individual shut-off valves will help immeasurably when:
A toilet is running non-stop
A shower is dripping after you've turned it off
A leak is coming from any faucet
A sink is overflowing
These are only a few examples of times when you'll need to know where the shut-off valves are. Shutting off the water at the fixture's valve or knob won't solve your problems. But, this is a temporary fix that can stop flooding and reduce the risks associated with water damage (such as wood rot or mold development). After promptly shutting off the water, call a professional plumber for an expert repair
How to Read your Water Pressure and Water Meter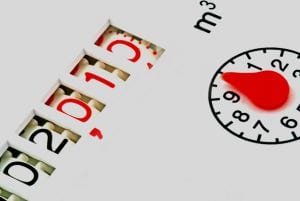 The amount of water usage matters when it comes to your home plumbing system. If your water pressure is low, it's probably because of a leak somewhere in the system. If the water pressure is high, there's too much stress on your home plumbing system.
Most residential plumbing systems have their water meter on the outside of the building. You can use your meter to determine if you have a plumbing leak, even while the main water valve is turned off. The dial on the meter measures how much water you're using. If the water main is turned off, the dial should not move or change in value.
Read your meter, write down the value number, and wait half an hour. Re-read the meter. If the value number is different, call a licensed professional.
The Age of Your Home Plumbing System
If you know how old your home is, you probably know the age of the pipes, fixtures, and plumbing appliances as well. A plumber may also be able to help determine the age of your home plumbing. When replacing any part of your plumbing system, it is strongly recommended to consult a licensed professional.
So, if you are going to make repairs or replacements in your new home, need assistance with your home plumbing system, or plan to schedule a home plumbing inspection, feel free to contact: All A's Plumbing & Heating we will be happy to assist you.
1152 Route 10 West
Randolph, NJ 07869
973-252-6233