Protect Your Plumbing with These 4 Simple Tips
When faucets, sinks, washing machines and dishwashers stop working correctly, it can mean that you need to make an emergency call to a plumber. While plumbers do arrive in time to save the day, often, they don't tell you what to do to avoid plumbing breakdowns in the first place.
There are a few things that you should know about the care and maintenance of your plumbing and bathroom fixtures to make sure that those calls to the plumber are only rarely necessary.

How To Protect Your Plumbing

Handle Bath Bombs with Care
Many of us love to throw a bath bomb into the tub. The bubbling and the foam can make for a great bath and be fun to watch. Bath bombs, however, contain salts, oils, petals, and sparkles that don't dissolve in water. If you use bath bombs frequently, these ingredients will likely collect on the insides of your bathtub's drain pipe and clog it at some point.
One way to lower the risk of clogging is to place every bath bomb in a protective nylon sheath before putting it in the water. While it won't contain the oils, it will likely hold in the petals and sparkles.

Warm up Your Tub
Bathtubs are supposed to be able to handle hot water. Unfortunately, the enamel that coats your bathtub can be less than durable. If you run your bath with very hot water and then bring it to the right temperature with cold water, you're likely to damage the enamel.
It's a much better idea to half-fill your bathtub with lukewarm water. The water will gently warm up the enamel. When you mix in hot water, it will raise the temperature of the water gradually, protecting the enamel.

Never Pour Extremely Hot Water Down the Drain
Whether you have boiling water left over from cooking spaghetti or boiling an egg, you shouldn't simply pour it down the drain. Your pipes may be made of plastic. Boiling water can deform them and cause leaks at the joints.
Even if you're sure that your pipes are made of metal, they may use plastic or rubber at the joints. Those joints could become deformed with heat. It's simply a good idea never to pour boiling water down the drain.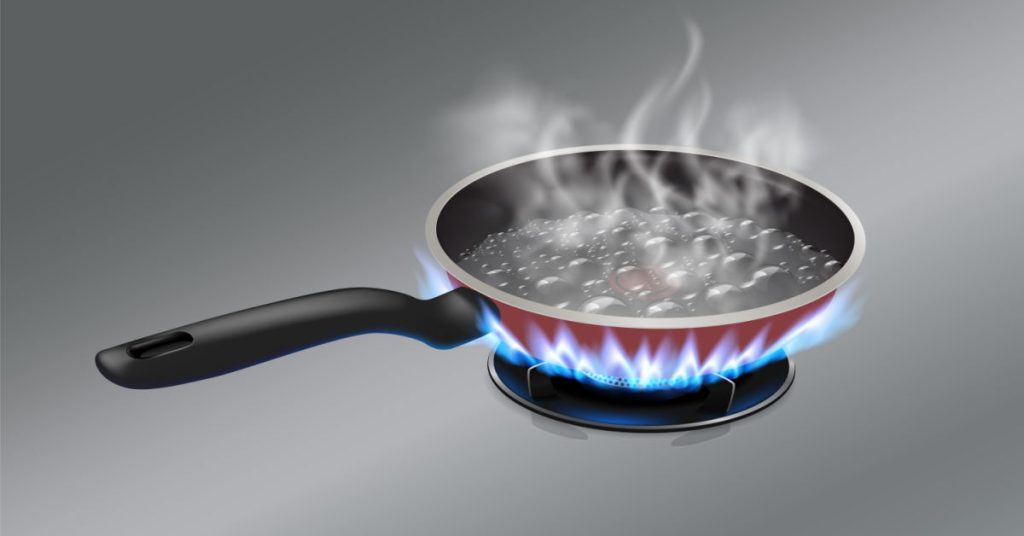 Use Baking Soda and Vinegar to Unclog Drains
Clogged drains are a frequent reason why plumbers get called. Keeping your sinks, toilets, baths and washing machine free of clogs is a great way to ensure that you don't need to call the plumber often.
You don't need to invest in costly drain cleaning products. All you need to do is to pour half a cup of baking soda into a sink or bathtub drain, pour in half a cup of vinegar, and let the mixture bubble and clean your pipes for a couple of hours.
Baking soda and vinegar work for your washing machine, too. To ensure that your washing machine's internals remains clean, perform a clean washer cycle once every twelve weeks.
All you need to do is to select the hot water setting and throw in some baking soda and vinegar. Your washing machine will quickly become free of bacterial growth, limescale, and other dirt.
Clogged pipes can be a nightmare. Luckily, it isn't hard to prevent clogs. All it takes is preventive maintenance and some clever thinking.

Protect Your Plumbing and When To Call a Plumber
These 4 easy "protect your plumbing" tips are a great way to begin to extend the life of your plumbing and fixtures; however, there can be times when you need professional help to clear clogged drains, repair plumbing leaks and other problems.
If you need an affordable, reliable and professional plumbing company, contact All A's Plumbing and Heating in Randolph, New Jersey. We service Morris County, NJ and beyond. So, do not hesitate when in need and contact us right away.